Metro Manila is a bustling yet vibrant metropolis — and though a lot of locals and tourists alike will quickly advise you to escape the capital and explore the more popular and natural beauty of the Philippines, I assure you that there are still a key number of things to do in Manila that will make your stay or layover worthwhile.
Just look past the traffic and towering skyscrapers, and you're sure to find a treasure trove of culture and fun activities. Such things are surely not limited to tourist spots, foodie and shopping destinations, lively nightlife, and even historic attractions that anyone will surely love!
So without further ado, here are some of the best places and experiences that you might want to try when you want to explore more of Metro Manila.
.
Come and check out my list of the 'Best Hotels in Manila' which features the top recommended choices for cheap to luxurious accommodation choices.
.
.
1.
Visit the grand complexes of the National Museum
.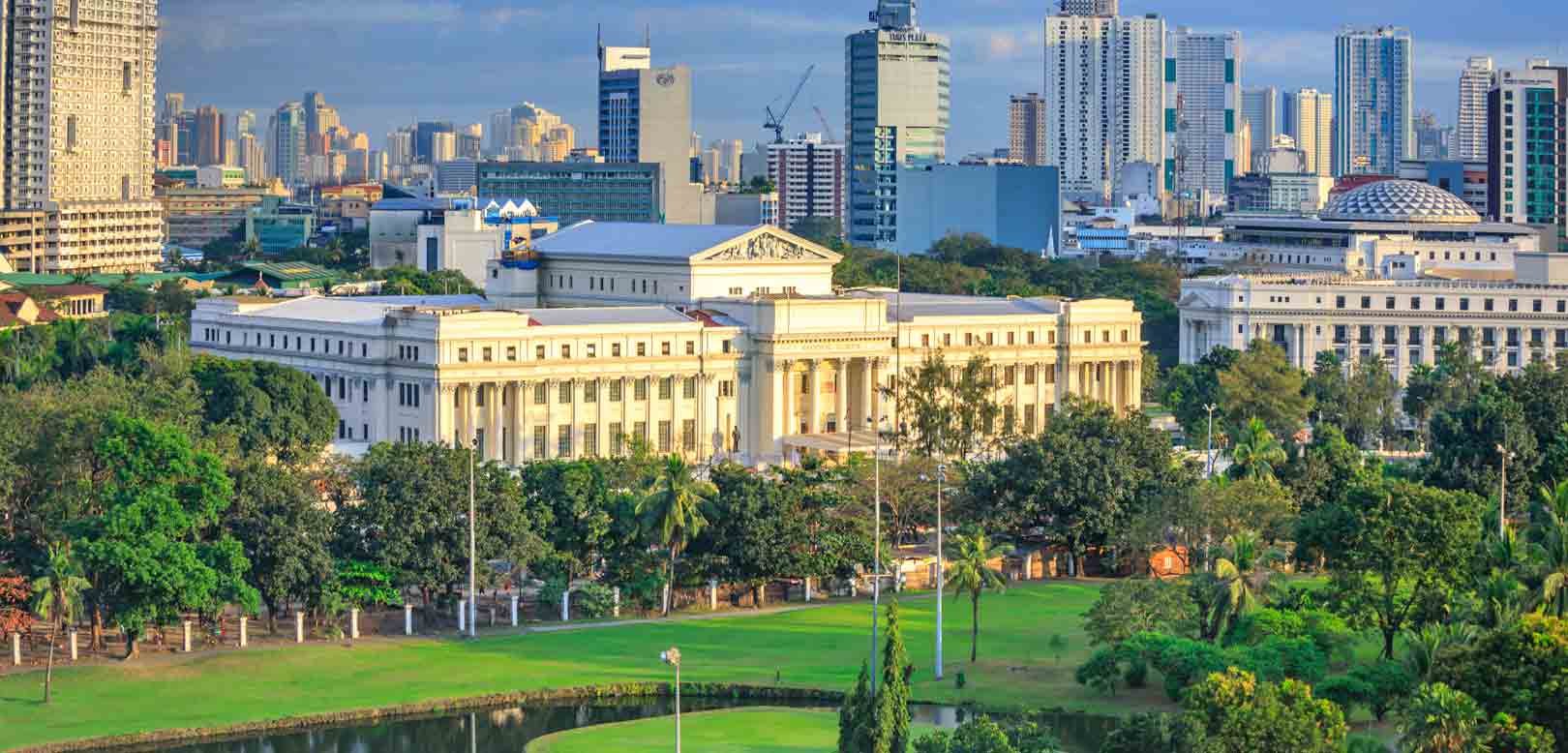 The Philippines' capital has plenty of experiences to offer for those who want to enjoy and learn more about the country. Sure, it may lack pristine white beaches like the rest of the archipelago's islands and districts, but Manila certainly makes up for it with the number of modern and cultural buildings that it has.
As such, one of the most exciting yet cheap things to do in Manila is visiting the National Museum of the Philippines and its complexes. This is one of the best places to go to if you want to explore the culture and history of the Philippines, and its four (4) complexes have collections and artifacts relating to art, anthropology, and natural history. You will even find a lot of interesting galleries.
National Museum of Fine Arts: This complex contains classical and contemporary Filipino paintings and structures. The famous "Spoliarium" of Philippine artist Juan Luna is a must-see in this building.
National Museum of Natural History: The National Museum of Natural History is the newest addition to the complexes, which features the rich biodiversity of the Philippines. The highlights of this place were Lolong's skeleton, which used to be the world's largest crocodile placed in captivity and the Tree of Life, a glass elevator and a canopy-inspired roof which a lot of people find as Instagram-worthy.
National Museum of Anthropology: In this complex, do expect to see collections of artifacts of anthropology and archaeology. Have a glimpse of the Philippine script called "Baybayin", as well as cultural items from the native people of the country.
National Planetarium: Just a few walks away from the huge National Museum complexes is this planetarium where visitors can witness astronomic displays of celestial bodies and their real-life presentations. Numerous displays and presentations are also offered for those travelers who want an out-of-the-world experience.


.
The National Museum Complex is located along Kalaw Street in Manila. The easiest way to go here if you prefer to commute is by riding the LRT line-1 train. Just alight at UN Avenue station since it is the nearest train station; after that, you'll just have to walk a few minutes from there to reach the National Museum.
Filipinos and foreigners can visit these museums for FREE; however, visitors would have to pay if they want to watch the planetarium shows (Php50 for regular viewers, Php30 for students, and Php40 for PWD and senior citizens.) The best time to visit these museums is during weekdays where it's less crowded.
.
.
2.
Do an Old Manila tour in Intramuros
.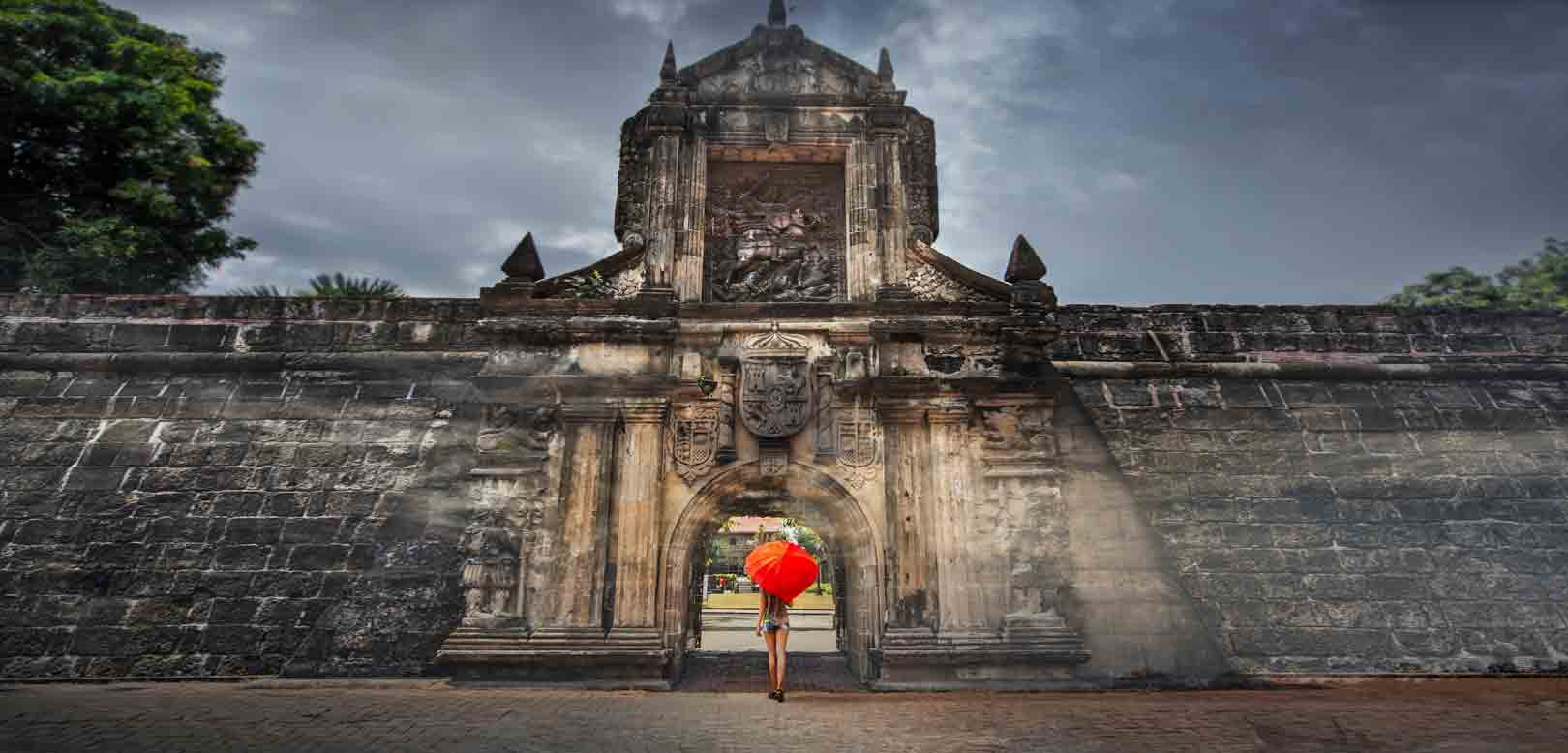 Intramuros is considered as the city's highlight tourist attraction; after all, it features Spanish-era landmarks, old walls, fortresses, gates, and buildings that portray Manila's rich history. There are several spots to visit in this walled city that even includes UNESCO World Heritage site churches, Spanish-style structures, and museums that are not limited to the following…
Fort Santiago: Fort Santiago is one of the most visited attractions in Intramuros. This fort was built during the Spanish regime in the country. It also helps to mention that this is where the Philippines' national hero, Dr. Jose Rizal, was imprisoned before his execution in Bagumbayan (Luneta).

The newest experience to try in Fort Santiago is exploring its underground dungeons (from 2PM-10PM daily). These are dungeons that were used as hiding places of Filipino soldiers during the Spanish war. Within the area, you will also find ruins and canyons. To explore this historic site, regular visitors need to pay Php75 for the entrance fee; whereas students, PWD, and senior citizens will pay Php50.

Manila Cathedral: Manila Cathedral is also one of the most visited attractions in the walled city. It is the seat of power of the Archdiocese of Manila and it is also famous for its interior's intricate design.
San Agustin Church: San Agustin Church is the oldest stone church in the Philippines and it is a UNESCO World Heritage Site because of its magnificent ornate interiors and ceiling design.
Casa Manila: Opposite the San Agustin Church is Casa Manila, a replica of a 19th-century Spanish colonial house. It is furnished in ancient style with wooden furniture, ornaments, and unique chandeliers. Visitors only need to pay Php75 for the entrance fee.
Baluarte de San Diego: This fortress was built from a circular tower that was intended to protect Manila during the Spanish regime. This attraction has a vibrant garden and it is surrounded by colorful flowers. The entrance fee of Php50 applies to visitors who wish to explore the place.


.
There are several ways to enjoy the sights of Intramuros — whether you just walk within the cobblestone streets, join an interactive Intramuros tour (or a tour with a famous personality: Carlos Celdran), ride a kalesa (horse-drawn carriage) or try the newest Bambike Ecotours.
With just Php100 per hour, visitors can rent a bamboo bike and they can begin exploring within the area, or even join group bamboo tours wherein a guide will lead people to the major historical spots in Intramuros.

TIP: You can also visit the adjacent Rizal Park or Luneta Park which has an area of 58 hectares (encompassing the National Museum as well). It is an iconic place given that it used to be 'Bagumbayan' during the Spanish Colonial Period, a place where Jose Rizal was executed thus fanning the flames of the Philippine Revolution against the Kingdom of Spain. In here, take your time to marvel at Rizal Monument. It's a relatively safe place, just stay street smart at all times while venturing around (but I advise that you don't stroll here in the late hours of the day).
.
.
3.
Try Lakbay Museo
.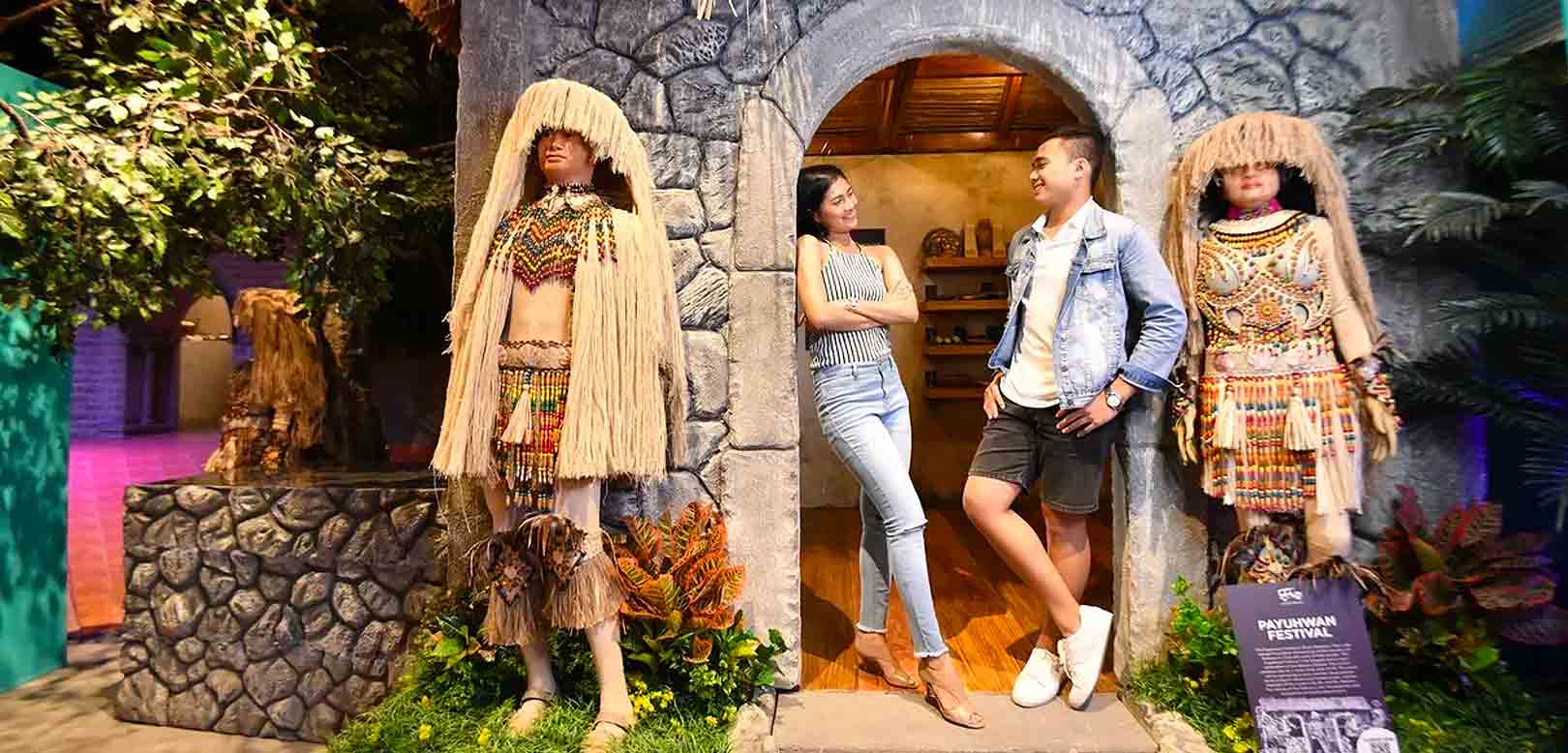 Lakbay Museo is a newly-opened interactive museum in Pasay City that offers Instagram-worthy displays and interactive stations that showcase the best of the Philippines. To date, it has 14 unique experiences for 14 different destinations that offer visitors the chance to feel as though they traveled to Luzon, Visayas, and Mindanao's colorful history and rich culinary heritage.
The online rate for entry is priced at Php699 while the walk-in rate is Php799. To save up on money (up to 40%!), you can purchase discounted tickets online. This already includes a two-hour museum pass, access to 14 unique experiences, and 12 chips that can be used to buy different treats inside the museum.
Once you arrive at Lakbay Museo, you can dress up in authentic hand-woven designs and fabrics. Afterward, there will be three ways to "enter" the museum: take a jeep, a Vinta (traditional outrigger boat from Mindanao), or an airplane that shows how you can travel around the Philippines — essentially, by water, land, and air.
Each exhibit shows a region's famous attractions, traditions, local delicacies, and festivals. If you ask me, the top highlights of the exhibits would be the Ivatan and Ifugao traditional houses, the miniature display of Mayon Volcano, the Lucban Quezon's Pahiyas Festival, the Visayas region's display of beaches built using recycled materials, the Mindanao's display of traditional instruments and the cultural performances that shows the traditional dances from Luzon to Mindanao (available all day!). And of course, by using your chips, you can complete your Philippine exploration by sampling some of the all-time favorite Pinoy snacks and delicacies.
.
.
4.
Check out Instagrammable 'museums'
.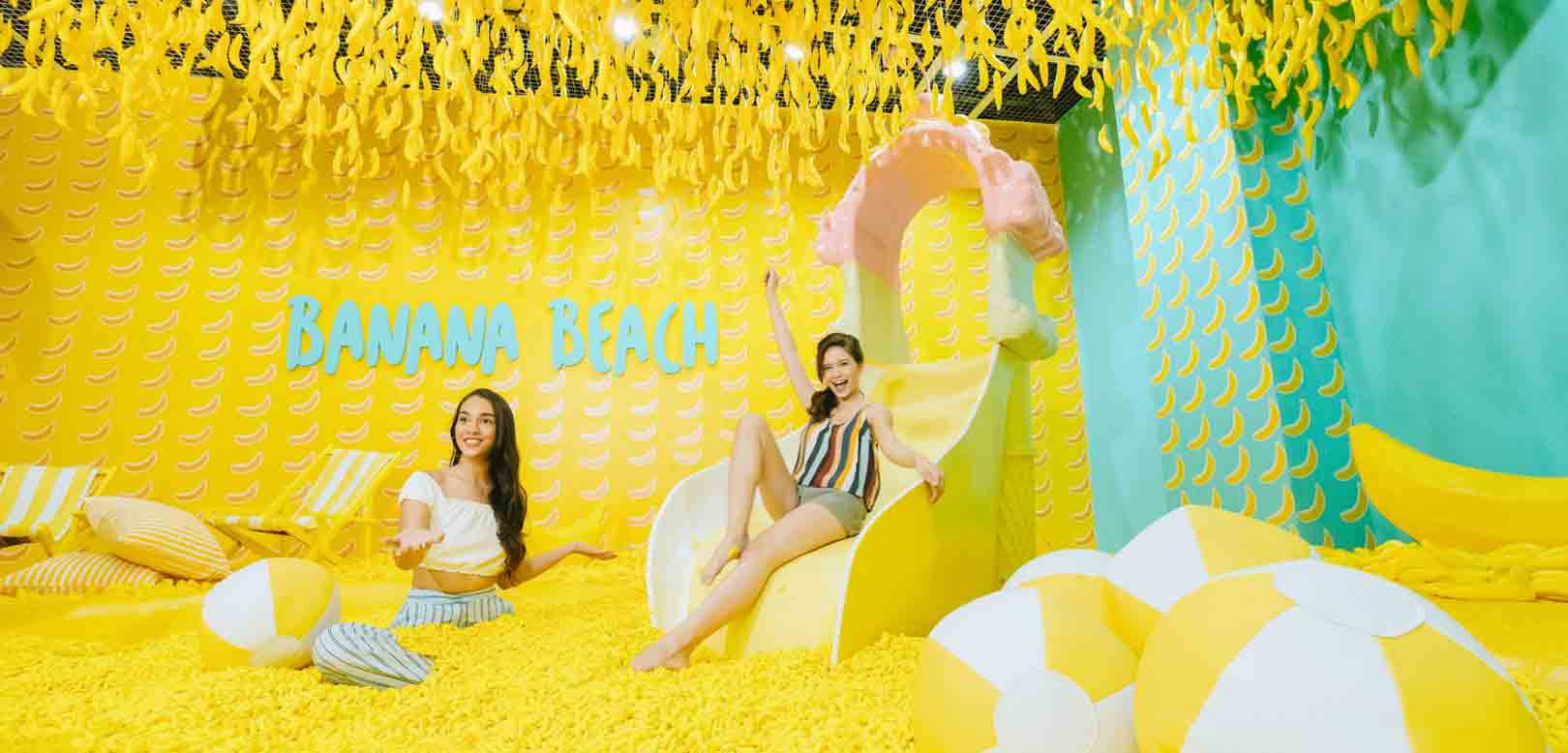 Other than Lakbay Museo, here are 2 fun and different 'museums' that will help amplify your Instagram feed and are definitely worthy to be included in your top things to do in Manila!
Dessert Museum: A newly-opened attraction just beside Lakbay Museo that has a lot of Instagrammable spots because of its colorful and dessert-filled rooms. This place is a great spot not just to see AND eat desserts, but also to know the history of some of our favorite sweet treats.

Tours last for about 2 hours and visitors can visit 9 different rooms, including the famous ones such as

Donut Hole, Marshmallow Room, Cotton Candy Room, and Banana Beach

that come with different sweet surprises and treats. Aside from the major dessert rooms, there are also small corners that have colorful designs such as cupcakes, lollipops, and candy canes — surely some great props for your photos!

The tickets are priced at Php799 for walk-in visitors but you can purchase a cheaper price (up to 30% off) if you book online.


.

Upside Down Museum: This place offers an experience that not many conventional museums can give, and it is a great place for groups of friends and families that are looking for a unique experience that is also considered as an Instagram-perfect spot.

Houses around 20 attractions that feature different kinds of optical illusions. Some of the most popular ones are the 90-degree house, mirror house, Goliath's shoe, upside down highway, and fully-furnished upside-down house. Visiting this museum is truly a fun way to spend time with family and friends!

The best time to visit Upside Down Museum is during weekdays, where it is less crowded and an entrance fee of Php450 is applicable for all visitors. (website)


.


.
.
5.
Work up some adrenaline at Asylum Manila
.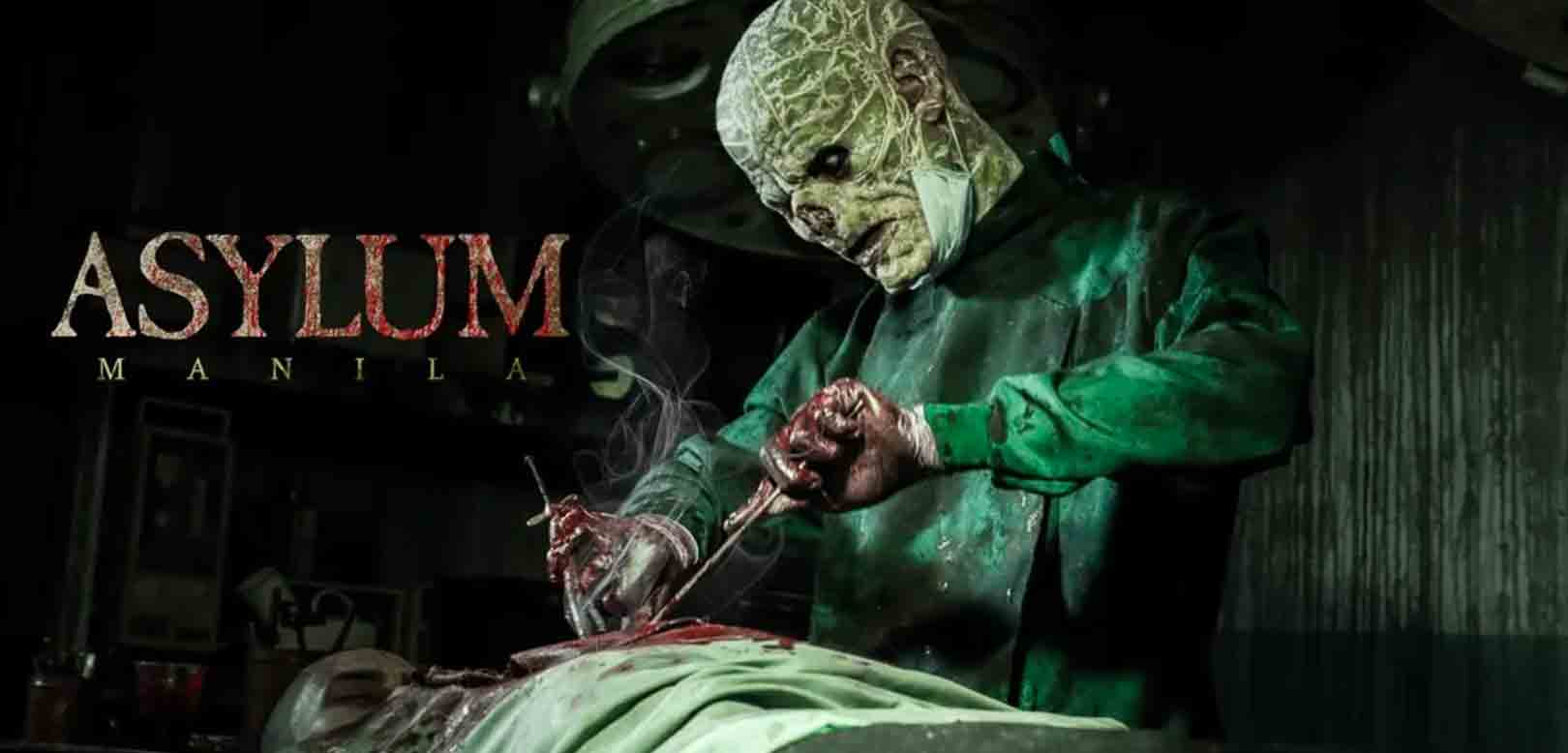 Come and enter at your own risk at Asylum, Manila's newest haunted house attraction that's located at New Manila, Quezon City. You'll be thrilled to know that this former psychiatric institute is ready to give its visitors a spine-chilling adventure upon entering the premises. After all, everyone will have to walk through creepy laboratories, morgues, operating rooms, crypts, and dark claustrophobic hallways for at least 1 hour. The rooms and hallways are not only scary, but you will also come face-to-face with the monsters and demons that are similar to the scariest characters that you'll see in movies! If you want to know who these monsters are, gather your courage and enter Asylum so you can meet them in person *wink*
Overall, the entire Asylum experience is similar to being a part of a horror movie (or experiencing Halloween all-year-round!); as such, it will surely give you the scariest experience of your life! Obviously, this attraction is not for the faint of heart and do keep in mind the following basic guidelines:
Visitors under 12 years old are NOT allowed to enter
Photos and videos inside the premises is strictly prohibited
Those with existing and pre-existing physical and medical issues are NOT recommended to tour
Staff will be on location throughout the attraction in case of any emergencies that might occur or if the events become too much for the visitors
Asylum Manila tickets are priced at Php699 during weekdays and Php799 during weekends. Wanna save 30% off? Book online instead!
.
.
6.
Bring family and friends to Manila Ocean Park
.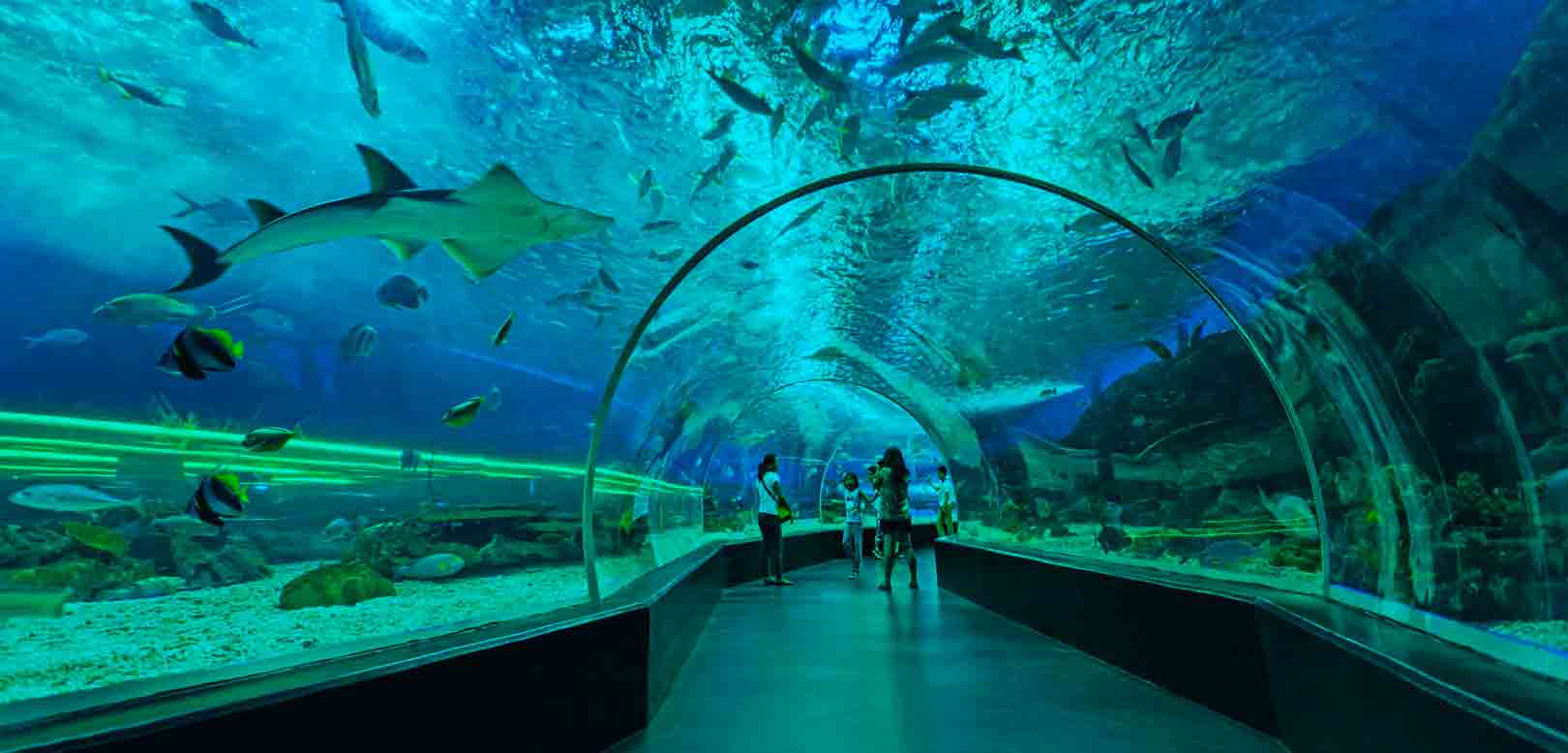 Manila Ocean Park is a state-of-the-art attraction in the city of Manila (relatively near to Rizal Park), and it is one of the most unique adventures that is suitable for families in or visiting the city. First things first, the park has informative and educational attractions that visitors of all ages will surely enjoy, and of course, Manila Ocean Park is famous for its main highlight: the Oceanarium that houses almost 13,000 sea creatures from around 277 species that are indigenous in Southeast Asia!
More than just the aquarium, other recreational attractions that can be experienced by visitors in the park include the jellyfish exhibit, the birds and reptile's sanctuary, the animal shows and the personal encounters with penguins through the Trails of Antarctica. After exploring various attractions in the park, there are even relaxing activities for guests such as fish spa — otherwise, you can opt to stay for a night in Hotel H2O.
Currently, Manila Ocean Park tickets have different prices. Mega Experience package is priced at Php950 and it already includes passes to 15 major attractions. You can also try the Ocean Saver package which is priced at Php570 and it includes entrance to 6 attractions in the park. For discounted package prices, reserve your tickets online!
.
.
7.
Do a Malabon tricycle tour
.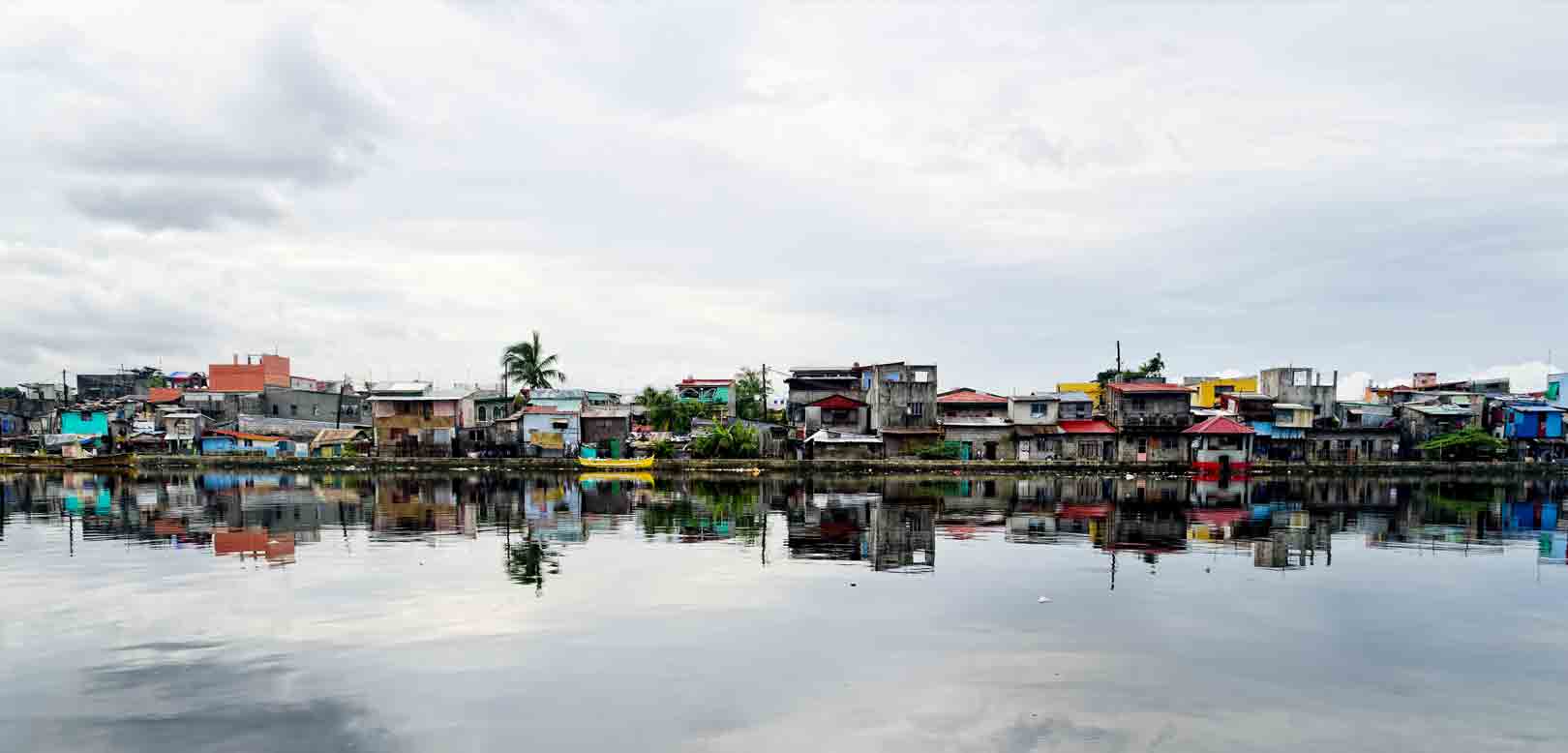 Flood, unfortunately, is what most people would think of when they recall the city of Malabon — fret not though, because this Malabon tricycle tour will let visitors discover the underrated beauty of the city through its delicious cuisine and heritage!
Malabon's primary mode of transportation is tricycles and it naturally became the practical choice for the tour's mode of transportation. As one of the novel things to do in Manila, tourists can choose from a heritage tour consisting of 10 sites, a culinary tour to seven dining facilities, or a mixture of both (15 sites in total). Guests can also freely interact with the owners of the ancestral homes, restaurants, and galleries they visit.
To hype you up more about this tour, the city of Malabon is teeming with second to third generation of restaurants specializing in heirloom recipes.
The seven dining facilities include restaurants that specialize in rice-based delicacies such as Betsy's Cake Center, famous for its soft broas; Hazel's Puto which is famous for its traditional puto topped with salted egg and cheese; Dolor's Kakanin where the best-tasting and incredibly soft kakanin in the city can be experienced. Visitors can purchase these delicacies as pasalubongs, too!
Other food stops in the culinary tour include Concepcion Public Market, Lugaw Experience, Jamico's Restaurant,

and the famous

Pancit Malabon. Aside from a rich culinary heritage, Malabon is also home to some of the well-preserved ancestral homes and great artists. Visitors have a chance to visit these ancestral homes and get to know the city's home-grown painters.


.
The tour lasts 2 to 4 hours for a Heritage or Food Tour, and 4 to 6 hours for the Food and Heritage Tour. All tours require a minimum of six persons and a maximum of 30 persons. Rates are the following: Php250 for the Heritage Tour; Php750 for the Food Tour and Php900 for the Food and Heritage Tour. (To avail these packages, simply go to Malabon's City Tourism & Cultural Affairs Office).
.
.
8.
Experience the city's vibrant nightlife
.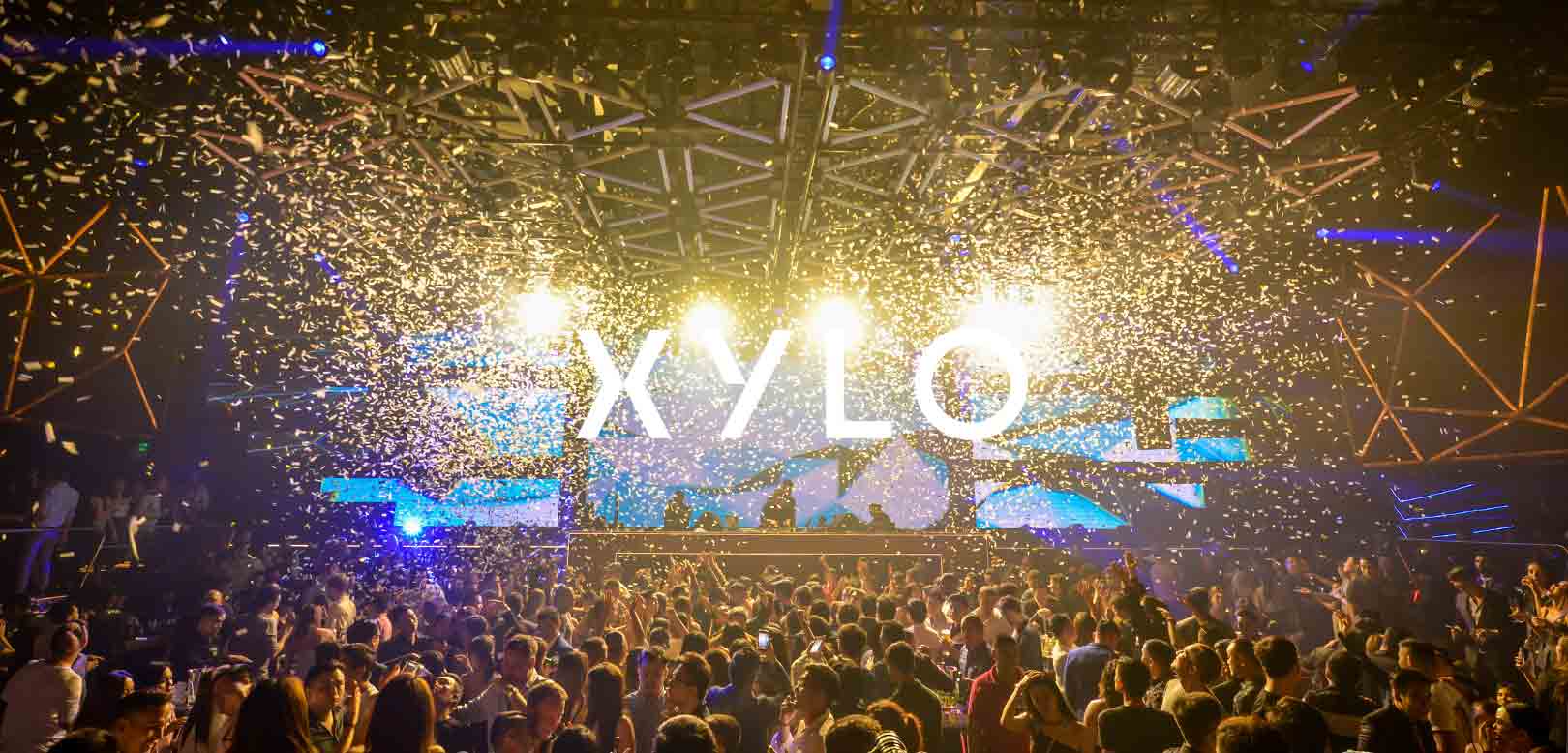 As a huge metropolis, Manila is never short of nightlife experiences that can cater to every type of night owl and party-goer! From pub crawls in watering holes to pulsing dance clubs, there are an array of fun things to do in Manila after dark; just head over to these top nightlife districts in the metro:
Makati's Poblacion: This neighborhood is one of the best places to experience a lively and vibrant nightlife in Metro Manila. Housing plenty of cafes, bars, and restaurants, this area is frequented by individuals unwinding from stress, creatives, and in-the-know travelers. For total disclosure though, the area is also home to Manila's red-light district, but if you know where to look, you'll find hidden gems such as:

Agimat: A Filipino pub that serves tasty Filipino-themed drinks and snacks (even exotic ones!). Best-seller cocktails include Lupa (soil), Hangin (air), and Apoy (fire).
Antidote: A popular rooftop bar that features neon-lighted displays and aquariums. Have some fun dancing the night away while trying out some of their innovative drinks like Dragon Nigiri Brulée and Ananas in Pandanus.
Dr. Wine (Kartel): For nights when you just want to chill while gazing at a fantastic panoramic view of Makati! Don't feel overwhelmed though because wine here can cost at less than Php1,000 while munching on their Cold Cuts Platter (Php680).


.

Tomas Morato: This is my favorite go-to street when craving for some good eats; but come night time, it is a great nightlife go-to especially if you go to the nearby avenue, Timog.

Cable Car: A classic bar that gained fame amongst students, all thanks to their cocktail promos, live music, and beer pong area. Definitely an ideal place to have fun with your pals!
en Route Distillery: You will love their special events held every Friday and Saturday. Otherwise, go and enjoy their VIP rooms, KTV area and beer pong.
The Gold Room: For a touch of sophistication, this whisky bar is a premium escape that is actually a secret spot tucked within Delgado 112.


.

Bonifacio Global City, Taguig: Of course, you shouldn't miss out on the amazing nightlife spots found in this modern city that will almost make you feel as though you're not in Manila!

The Palace: A staggering complex that is the culmination of some of the best clubs found in Manila! Here you will find 5 different establishments namely XYLO Nightclub, The Island, Revel, Yes Please, and B.A.D.
The Back Room: Experience a decadent night in this chic new speakeasy that's hidden away inside Shangri-La at the Fort through a hidden passageway. You will love the lush interiors as well as the exclusivity of it all.
Yes Please: For lovers of the 80s and 90s era, you will enjoy this hang out bar where you can also enjoy fun-named cocktails and delectable eats.


.




.




.
9.
Indulge in a gastronomic food tour
.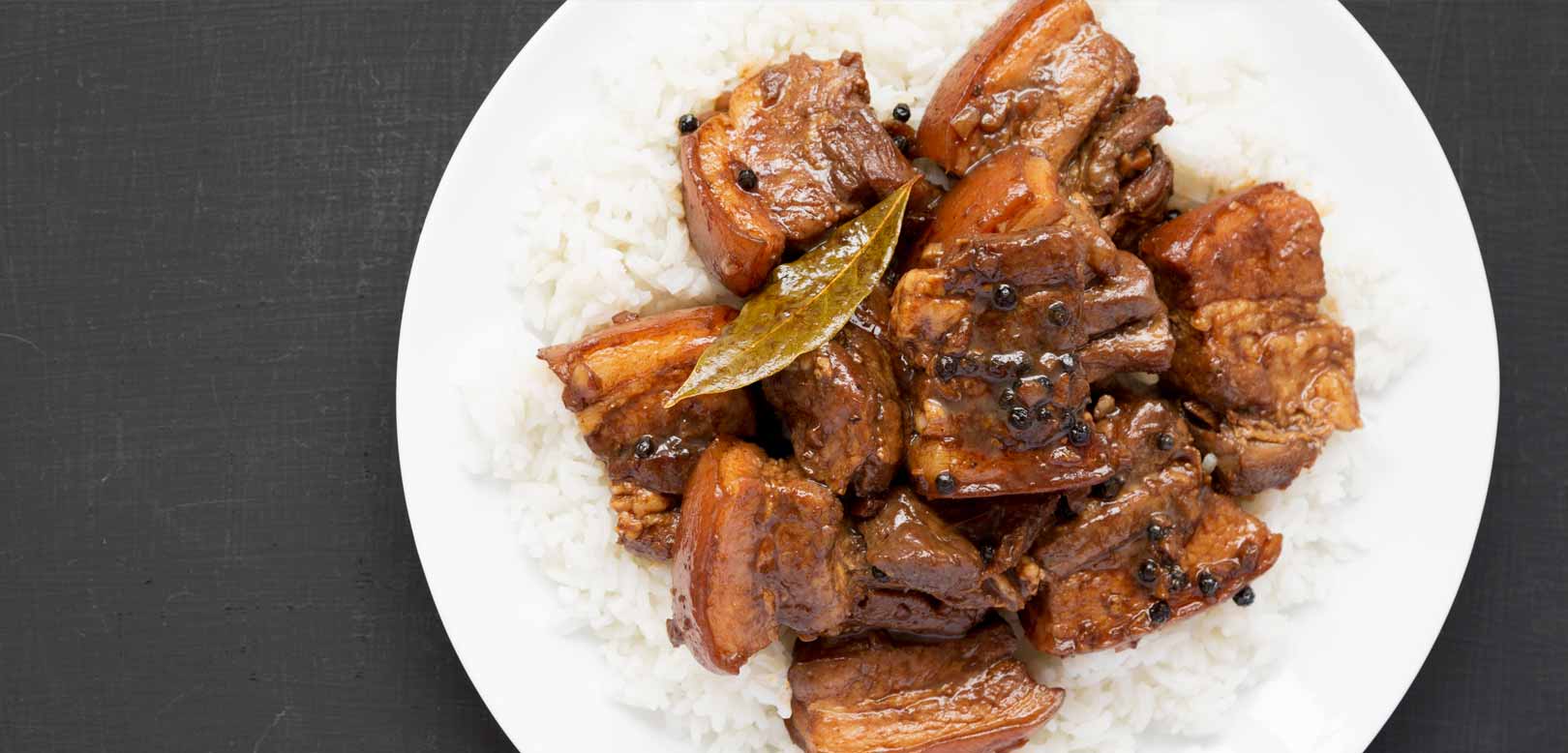 Yet another one of the best things to do in Manila is to have a gastronomic adventure so that you can try the different variants of Filipino cuisine.

Wanna see a complete list of the top Philippines food and drinks that you MUST absolutely try?
Check out this blog post to find out: Top Filipino Food & Dishes!
.
There are various places within the metro that are considered as "heaven for foodies", and that includes Maginhawa Street in Quezon City — one of the top go-to places for a food trip around the metro. Besides, several local restaurants and themed cafes can be seen within the area.
Another gastronomic experience that every visitor shouldn't miss is a Binondo Food Tour. This is famous not just for local travelers but also to foreign tourists as well who want to have a taste of authentic Chinese delicacies in the oldest Chinatown in the world. To join a guided Binondo food tour, come, and book online.
There is also a foodie haven found near SM Mall of Asia such as the Seafood Dampa, and you can have an authentic experience of this if you join this Old Manila Food Crawl.
.
.
10.
Go on a day trip to nearby districts — or explore famous malls
.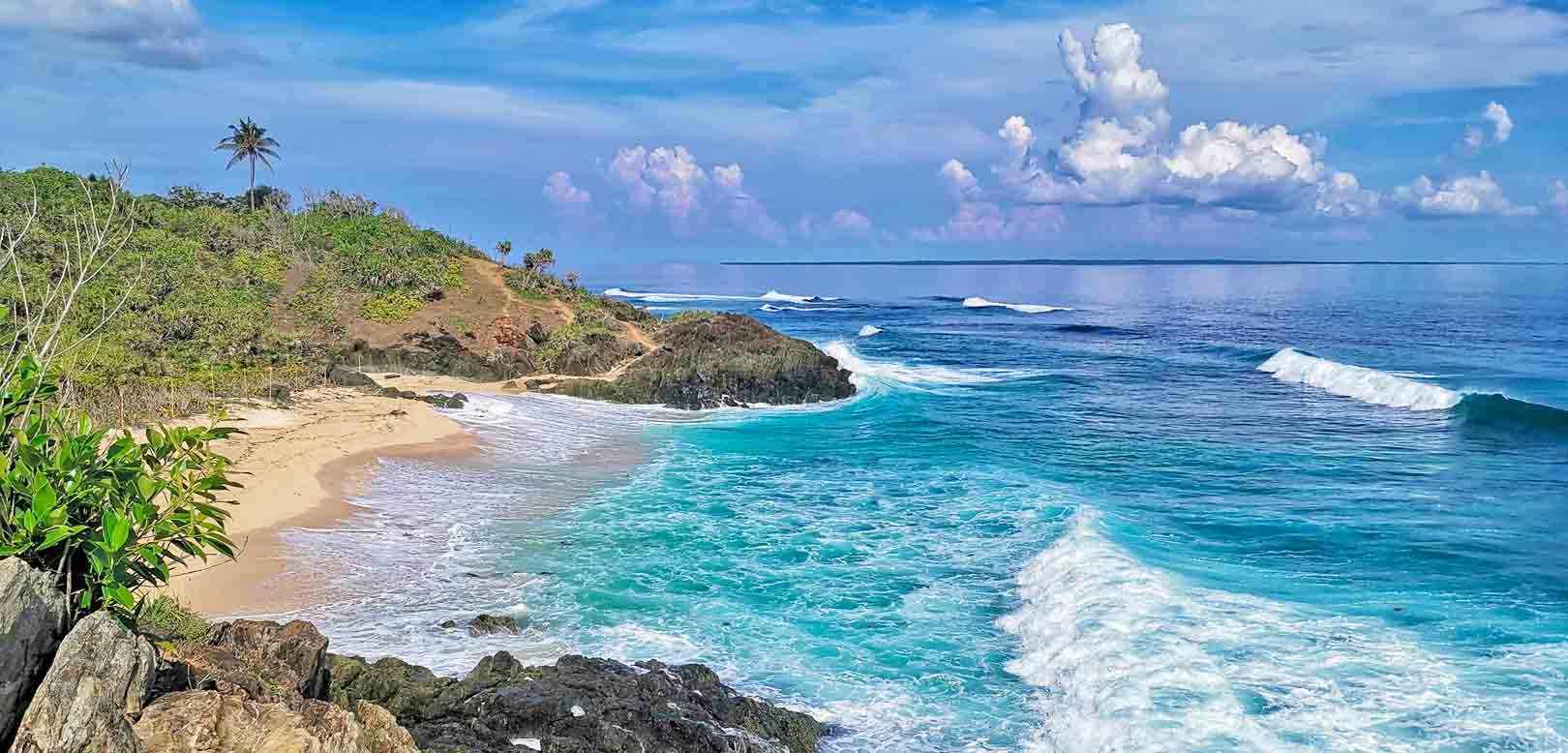 Though there is a wide range of things to do in Manila, one of the allures of being based in the capital is the fact that beach destinations are easy to reach in just an hour or more — so don't forget to take advantage of this day trip or weekend tour opportunity.
From places like Tagaytay to enjoy the chilly breeze, up to La Union to grab some tan and do some surfing, there are a multitude of activities to fill up your itinerary and make your stay worthwhile.
Otherwise, if you don't feel like doing a road trip, there are some amazing mall complexes that can offer you the fun you're seeking…
SM Mall of Asia: Also commonly referred to as SM MOA, this if the 4th largest mall in the country (the largest being SM City North Edsa) with 4 sprawling buildings that house a number of shops, restaurants, IMAX theater, ice skating rink, and more. It also backdrops Manila Bay, so take your time going through its walkway and surrounding amusement park.
Bonifacio High Street: This place in Bonifacio Global City (BGC) in Taguig isn't technically a mall since it is more like a boulevard that houses a mix of retail shops, restaurants and entertainment places (including One Bonifacio High Street Mall). At the end of the street, you'll reach other shopping areas like Serendra, Market Market and SM Aura among many others!
Greenbelt: If it's high-end shopping that you're looking for, this flagship mall of Ayala Malls is the perfect place to be. With over 5 buildings, you'll not only enjoy the branded establishments but also its well-maintained gardens. (Adjacent to it are other famous malls like Landmark, Glorietta and SM Makati).
Greenhills Shopping Center: This is the best place for bargain finds and even fake branded items if you have a smaller budget. But other than that specific shopping need, the mall also has a world-class theater and cinemas.


.




.




.
Where to get the best flight deals?
My go-to platform is Skyscanner! It even scours through budget airlines worldwide in order to give you the best price point possible.
From any of the NAIA airports in Manila, you can save on transportation costs by simply booking a private transfer especially if you are coming with a group of people and want a more hassle-free experience.
You can hail a taxi too, but in order to be charged the correct amount, it's better to get a private transfer or to book a car with Grab (similar to Uber).
How to get Philippine currency (Peso or PHP)?
I highly advise that you do NOT exchange your money at the airport since the rates there are not competitive. What should you rather do? Either exchange your money or US dollars at a bank or at a money exchanger in the city; or better yet, just withdraw from an ATM with your debit/credit card.
Rate exchange: USD $1 = Php 50~
How to get around Manila?
By train. There are several lines to date that run through Manila, namely LRT 1, LRT2, MRT, and PNR. Each line has a different fare structure but they usually start at Php15. To navigate your way through the stops, simply use Google Maps.
By bus, jeepney or tricycle/pedicab. A lot of these vehicles run through the metro with fares starting at Php10 only. As a tourist, however, I don't recommend using these modes of transportation especially if you're pressed on time. (Apart from traffic, you'll surely have a hard time finding the right stops and knowing your way around since there aren't clear signs for such, etc. etc.) Nevertheless, it can be a challenge you can take for the fun of it! But it's still best to do it with an experienced local to not only learn some street smarts but to also avoid getting lost.
By taxi. This is the BEST way to go around Manila, but I'm mostly referring to the rideshare app Grab that's similar to Uber. You could still hail down taxis from just about anywhere, but in order to be charged the right amount (as well as for your safety too), it's best to book them first through this app.
All in all, to better navigate yourself within Manila, use Google Maps' directions feature. I find it as a very helpful tool if I want to reach a certain place from a particular location. However, Google Maps doesn't work offline if you want routes or transportation schedules, so I recommend that you get a pocket WiFi or a SIM card to stay connected.
Helpful Tagalog phrases
Filipino or Tagalog is the national language of the Philippines — but along with this is English as well! Therefore, it should not come as a surprise to you that a lot of the locals can speak English well. Still, it won't hurt to learn a few Tagalog phrases to impress people, right?
How are you (informal): Kumusta ka? (koo-MOOS-tah kah?)
How are you (formal): Kumusta po kayo? (koo-moos-TAH poh kah-YOH?)
Thank you: Salamat (sah-LAH-maht)
Goodbye: Paalam(pah AH-lahm)
I'm sorry: Paumanhin (pah oo-MAHN-heen) or Patawad (pah-TAH-wad) — but we also just usually say "sorry" or "excuse me" when getting attention
How much: Magkano? (mahg-KAH-noh?)
Is there someone here who speaks English?: Meron ba ditong marunong mag-Ingles? (MEH-rohn bah DEE-tohng mah-ROO-nohng mahg-een-GLEHS?)
Help!: Saklolo! (sahk-loh-LOH!) or Tulong! (too-LOHNG)
Cheers!: Tagay! (tah-GUY!)
.
.
I hope you'll have some second thoughts the next time someone tells you to "skip the city", especially after reading through these fun top things to do in Manila!
What do you think of these top things to do in Manila?
Which activity would you like to try the most?
Or have you done any of these before? How was it?
The post Top 10 Fun Things to Do in Manila, Philippines appeared first on I am Aileen.