This Cape Town listing for events in May will provide you with an overview of some of the best Cape Town events for this month. May in Cape Town is a good time when the autumn brings colder but mild temperatures and the occasional rainy day will brings out fresh green colours and new growth in nature.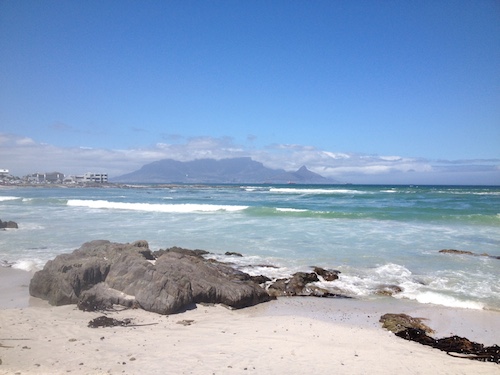 Table Mountain as seen from Big Bay
In May you will encounter the occasional rainstorms but most of the days are still sunny and warm. So do not forget to pack your warm sweater and windbreaker but also short sleeved shirts when coming to the Cape at this time of the year.
Foodwise, there are many festivals taking place at this time and the wonderful local fresh food should not to be missed like the grenadillas which are back again and the yummy brinjals are something you should definitely try. So here is a selection of great events and activities in the Mother City in May.
Remember, Wednesday 1 May is Workers' Day, a public holiday, this will be serve as start for a long weekend for many. Saturday, 25 May is Africa Day, although not a public holiday, many museums in the city will be open to the public for free. Mothers' Day is on 12 May in 2019 and time for a treat, so book your favourite events ahead to avoid disappointment.
Cape Town Events in May 2019
Events in May | Further Afield
Cape Town Events in May for Kids
Do you know of an event in the Cape Town area which is worth adding here? Please contact us and share your info. Other expatriates in Cape Town will be grateful to hear a lecture, see a play or listen to music from their home countries too. Thanks a lot for your help 🙂
Subscribe to our newsletter. It's free!