I am a self-proclaimed movie junkie, and you bet that watching the best travel movies helped shaped me up into the traveler that I am today!
Besides, as I've mentioned in my previous article on how I started a traveling lifestyle, one of the important steps when starting a life of travel is to constantly reinforce one's desire to do so. Apart from inspirational books and stories, movies are one of the things that can surely keep or evoke the right motivation.
Now, of course, there are TONS of best travel movies out there! And if I had to list them all, this would become a very long list; so that's why I will simply put together the best travel movies that I have personally watched and which have made me feel the urge to pack my bags. Through this, I hold the feeling of hope that in one way or another, it would inspire you to do the same!
DISCLAIMER: This is based on my preference alone. The best travel movies below are listed in no particular order.
.
» Travel-Centered
Movies with a plot/theme that revolves around the core idea of travel.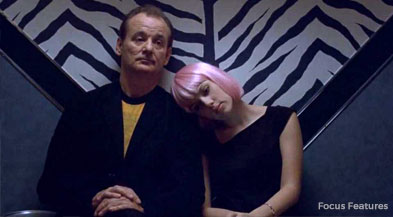 1. Lost in Translation (2003)
Destination: Japan // Watch: Movie or Trailer
Some people say that this movie was about two 'lost' people that turned into lovers; but in my opinion, it was more about two strangers that turned into really close friends. Traveling can really put a damper on one's feelings especially if they are alone or left alone; even more so if they don't know the language. But this movie shows you that there's always comfort to be found whenever and wherever you are on the road.
.
2. The Motorcycle Diaries (2004)
Destination: Western South America // Watch: Movie or Trailer
A true story about two friends in Argentina, Alberto Granado and Ernesto ("Che") Guevara, this movie retells their big road trip around the western region of South America. Beautiful and realistic, this movie will show you what travel can bring you. Besides, going by Che Guevara's life in history, you will see how his travel experiences helped him greatly into becoming the great man that he is.
.
3. Bucket List (2007)
Destinations: Various // Watch: Movie or Trailer
The movie that started the hype for 'bucket lists', this is a good watch that inspires you to aim for your dreams before it's too late. Surely, it helps to have a rich friend to back you up (like how it goes in the movie) but as I always say: you really DON'T need to be rich to travel the world. Take it from me! There are definitely a lot of ways to travel the world for FREE or cheaply.
.
4. The Darjeeling Limited (2007)
Destination: India // Watch: Movie or Trailer
There has been mixed reviews about this comedy movie; but for the most part, I liked it! The characters, though quirky, have a story to tell and an adventure that will mark a turning point in their lives. Partner that with the visually stunning cinematography and you have a great travel movie! Now, given how it centers on a family voyage, it really encapsulates the idea on how travel can make or break relationships.
.
5. Up (2009)
Destination: South America // Watch: Movie or Trailer
A classic Pixar movie, there is so much 'heart' and emotional impact in this movie even though it's a cartoon animation. And even if it started off in a sad note (which we all are familiar of, I bet!), it quickly transitions into a fun and adventurous roller coaster of events that will make you 'wanderlusting' for your own 'adventure of a lifetime' towards your dreams! (The musical score is great too!)
.
6. Eat Pray Love (2010)
Destination: India, Indonesia, Italy // Watch: Movie or Trailer
A popular movie in its time, this is one of those films where people would say that "The book is better!" But this in itself has its charm as it absolutely transports you visually into the journey of the author. Perfect for capturing the idea of searching for one's self, Eat Pray Love is one of those movies that will motivate you to take a pause and to reevaluate what you really want to do in life. If you haven't watched it, you should!
.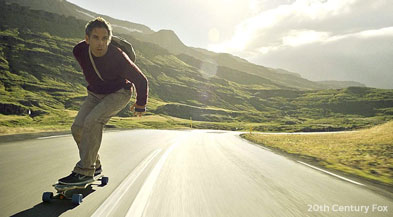 7. The Secret Life of Walter Mitty (2013)
Destination: Greenland, Iceland, The Himalayas // Watch: Movie or Trailer
A great portrayal about taking a 'leap of faith' and breaking out of monotony, the life of Walter Mitty will be an enthralling piece for you! After watching this film, I was truly enticed to explore the beautiful countries of Greenland and Iceland. Plus, it also made me remember how I was once on a 9-t0-5 grind, but chose to make my 'daydreams' a reality instead!
.
» OTHERS: 180° South (2010) – I've heard and read of great praises for this movie but up till now, I can't find a copy of it… that's why I highly suggest that if you find it, watch it! (And then let me know how it goes!)
.
» A 'Touch' of Travel
With a tinge of travel incorporated in it through the people and places involved, these films also focus (sometimes primarily) on a multitude of other genres — still and the same, it will keep on evoking a sense of wanderlust in you!
8. Forrest Gump (1994)
Destination: Mainly USA // Watch: Movie or Trailer
This is NOT an obvious pick for a travel movie among travelers, but when I first watched Forrest Gump, I can still remember how it inspired me to go beyond my limits and to just go out 'there'. Apart from the numerous life lessons this film gave its audiences, it also taught me to just do things that I want to do, because I always have the ability to do so. (Remember how he just ran across the U.S. just because he wants to? Now that was epic!)
.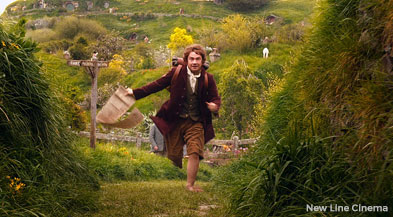 9. Lord of the Rings & The Hobbit Trilogies (2001 – 2014)
Destination: New Zealand // Watch: Movie or Trailer
"I'm going on an adventure!" You should have seen this coming. Well of course, it was because of these J.R.R. Tolkien movies that New Zealand's tourism skyrocketed — and for good reason! It's really majestic; add the amazing experiences and stories that each of the characters crashed head on and you might just set off on your own adventure as well (minus Sauron, Gollum, orcs, dragons, and all that jazz).
.
10. The Intouchables (2012)
Destination: France // Watch: Movie or Trailer
I absolutely ADORED this French movie. Not a lot of people know this film so I typically and proactively spread the word about it! This is a wonderful piece of work, especially if you are looking for a true 'feel good' motion picture that centers around life and relationships. The travel part is not so prevalent, but the scenes captured in Paris and all throughout France were amazing. Truth be told, it was actually because of this movie that I mustered the courage to go paragliding in Annecy!
.
» OTHERS: Amelie (2001), Life of Pi (2012)
.
» Travel "Chick Flicks"
Who doesn't love chick flicks? Well actually… there are those who don't like it (like me), but some chick flicks can be worth the watch most especially when they revolve around travel! So though these aren't cinematic masterpieces, they remain to be fun and entertaining movies to take note of.
11. Under the Tuscan Sun (2003)
Destination: Italy // Watch: Movie or Trailer
This is about a writer that bought a villa in the wonderful town of Tuscany — impulsively — in order to change her life after her divorce. As it is, tt's a perfect reminder that no matter how many 'bumps' that we encounter in life, there's always a point in time that everything will fall back into place. And if you're open, things may even end up better! Watch this and you can certainly feast yourself with the beauty of Tuscany (and the Amalfi Coast!)
.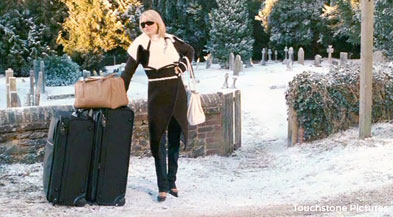 12. The Holiday (2006)
Destinations: USA and United Kingdom // Watch: Movie or Trailer
The movie that probably made home exchanges or home swaps more known to the world, this is about two women who swapped houses in each other's countries in order to take a breather from their guy-related and life problems. Along the way, they find answers to their woes and romance. (NOTE: The locations that they shot in the UK were so beautiful!)
.
.
13. Up in the Air (2009)
Destinations: USA and United Kingdom // Watch: Movie or Trailer
Though not entirely a happy movie, it speaks of the realities that typical long-term travelers experience and feel especially about the idea of home and relationships; so, I still consider it as a must-watch. Sure, it might not inspire your wanderlust in a huge way, but it will keep your traveling dreams grounded and informed.
.
.
14. Midnight in Paris (2011)
Destinations: Paris // Watch: Movie or Trailer
"Paris in the morning is beautiful, Paris in the afternoon is charming, Paris in the evening is enchanting, but Paris after midnight is magic!" Even if this one is actually more about time travel, it still feels like a travel movie to me because of how it perfectly captured what I feel about Paris — magical yet mysterious. Anyhow, this movie is sure to inspire you on taking night walks of your own and to get lost in a new place, and above all, to just enjoy life as it is.
.
15. Wild (2014)
Destinations: USA // Watch: Movie or Trailer
This is a true story based on Cheryl Strayed who went on a 1,100-mile solo hike on the Pacific Trail in order to recover from her personal tragedies. At the time that she did this, it wasn't so common for females to travel alone so it was quite a feat as well! All in all, it's a perfect example of how travel can transform an individual, no matter how troubled they may be.
.
.
» OTHERS: Eurotrip (2004), A Good Year (2006), The Art of Travel (2008), Julie & Julia (2009), Letters to Juliet (2010)
.
» A 'Touch' of Danger
Much like reality, the best travel movies are not always full of rainbows, butterflies, and unicorns because there's an element of danger too; but in spite of that, the core idea of traveling will still remain and the adventures taken by the characters can still take you on a trip! Given the nature of these movies, apart from its wanderlust-inducing scenes, I hope that it gives you some helpful warnings and tips as well.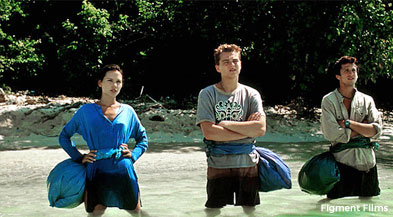 16. The Beach (2000)
Destinations: Thailand // Watch: Movie or Trailer
The movie that ushered the popularity of Thailand's Ko Phi Phi island, this is a movie that every traveler should watch! This touches a lot on the typical aspects of travel: the tourist and expat influx, the pursuit for paradise, the commonality of the travel experience, the deviation from it, and more. A roller coaster ride, come follow the main three characters who are adventure-seekers as they seek for the secret island called as 'The Beach'.
.
17. Into the Wild (2007)
Destinations: Alaska // Watch: Movie or Trailer
The true story of the then newly-graduate, Christopher McCandless, who chose to hit the road for the sake of adventure and to live in the wildnerness of Alaska. He may have been reckless and lacked proper long-term planning, but he absolutely exemplifies what every wanderer wants: living off the grid and the ordinary, and being completely free.
.
.
18. 127 Hours (2010)
Destinations: Blue John Canyon, Utah // Watch: Movie or Trailer
Another film that's based on a true story, this one is about mountain climber Aron Ralston who got his arm trapped under a boulder while canyoneering. He tries his best to survive and the whole ordeal lasted for 127 hours. Losing his hand aside in order for him to tell us his story (which, like I said for this section, wouldn't really make you feel like going on a trip) , through this film, you as a traveler can surely learn a lot most especially if you're planning on going solo.
.
» OTHERS: Seven Years in Tibet (1997), In Bruges (2008)
.
I hope this list of the best travel movies will help motivate you to pursue your travel dreams!
Have you watched the movies above? Which of them did you like or not like? Why?
What other travel movies should be up on the list? Please feel free to leave your comments and suggestions below in the comment section! I'd love to know your thoughts ♥
The post The Best Travel Movies That Will Inspire Your Wanderlust appeared first on I am Aileen.